My dad at age 80 built my wife a bookshelf style dollhouse.  We elected to use it straight up as a dollhouse.  One thing we quickly desired were lights.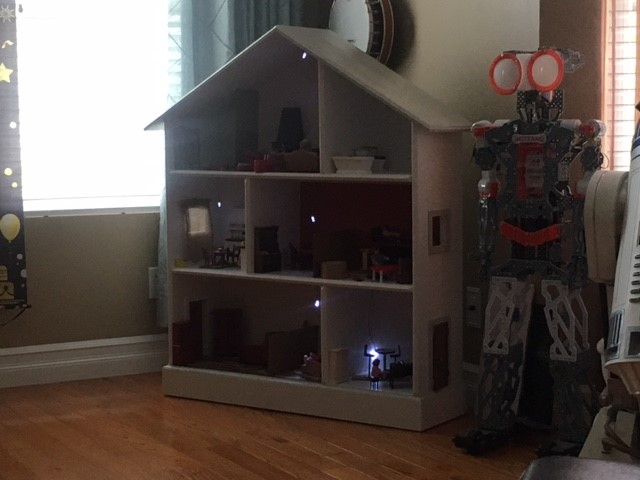 Having a smart home ourselves, it only made sense that lights in the dollhouse would need a smart app to control them.  So, with an Arduino IoT 33 and a custom PCB fitted with a Max7219, we had ourselves a controller of 64 lights.  Now, we only needed about 10.
The next fun part was making a web server right on the Arduino that would provide the mobile phone interface.  We utilized the online Bootstrap and FontAwesome cloud css/js.  In turn, we had a modern, display size responsive web interface.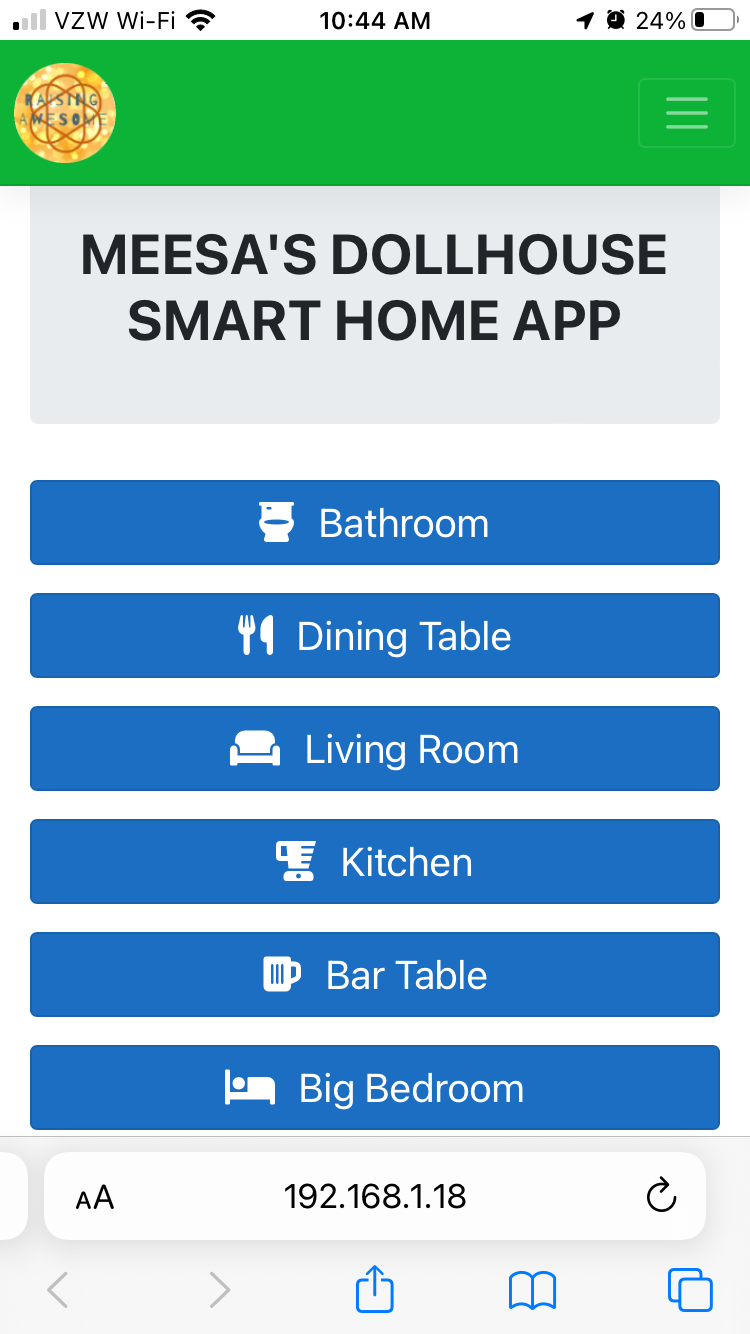 Now, we are just laying low awaiting an opportune contest to enter it in.